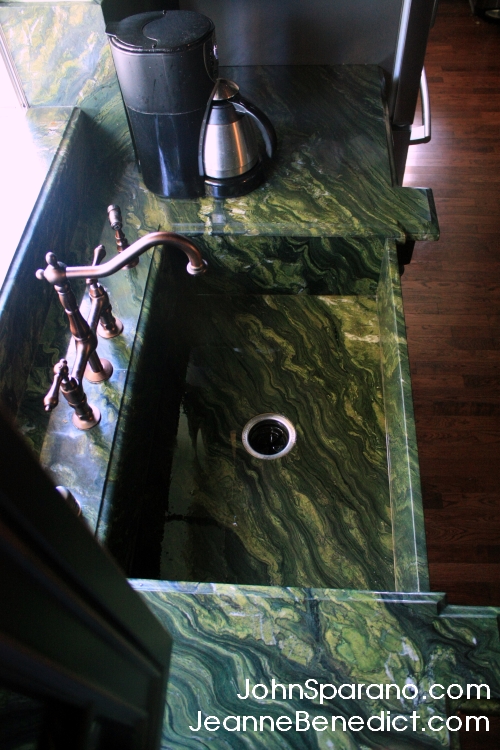 Here's my kitchen as designed by myself and my husband John Sparano. Because we were going with a Parisian café look with black vintage cabinets and highly textured granite throughout, a farm sink seemed too casual. We had our stone installer fashion a sink entirely out of pieces from the same lot of granite. This gives the whole counter top a lyrical flow. The original linoleum was replaced with warm tone hardwood flooring to further push the café motif.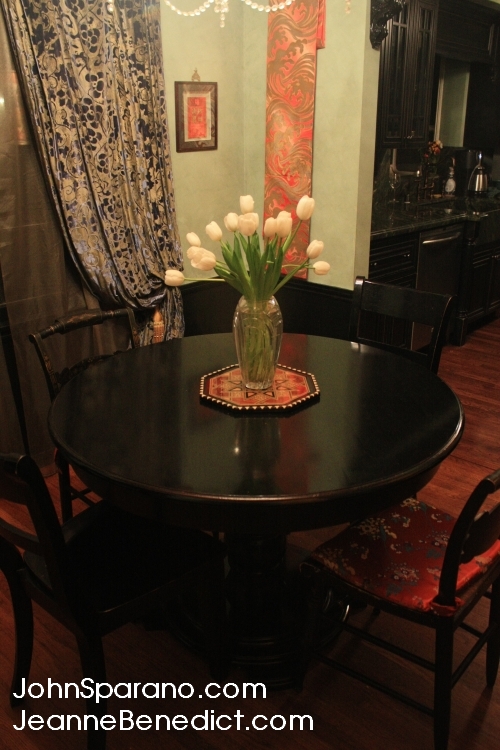 The dining area was tied into the kitchen by continuing the textured paint on the wall and the black wainscoting. We mixed two antique chairs with two modern ones and kept the artwork in black and gold. The Japanese silk cushion added a touch of color and some more international flavor. The second mismatched chandelier kept the formality while injecting a touch of whimsy.
This was a kitchen with limited space, so installing glass paned cupboards and staggering their lengths gave it a greater sense of depth. We also created a soffit above the cabinets and finished it with thick crown molding and a copper painted inset on the ceiling to further open it up.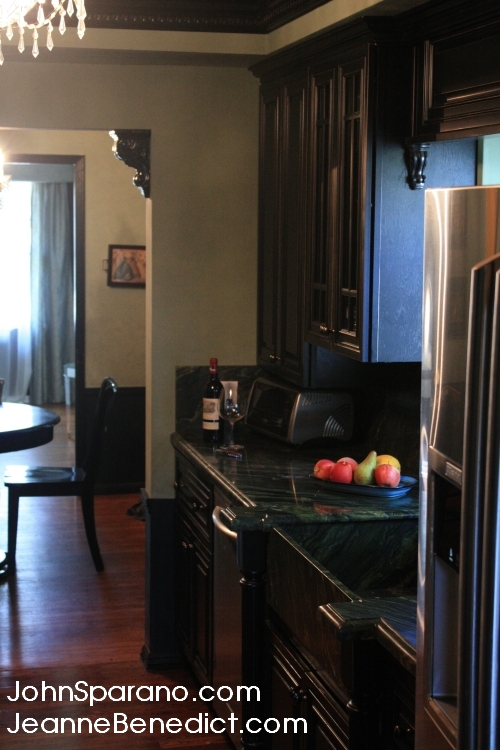 The original kitchen plan had no seating and a small separate dining room connected by a door, so we opened the wall and created an architectural detail with the new wall in order to add seating and expand the space.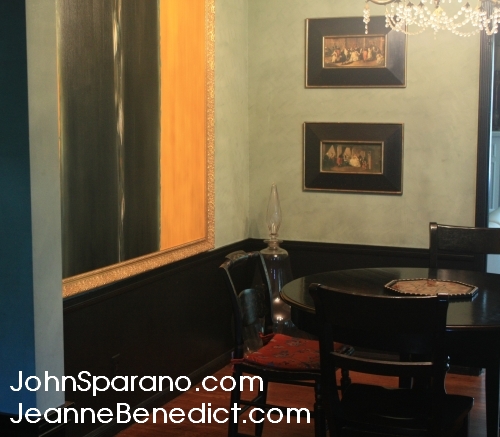 Jeanne painted the grand artwork that hangs in the dining room. Her inspiration: a bird's eye view of a tabletop with streaked white anthuriums.
Resources:
Black Vintage Cabinets from Oneil Cabinets
Cabinet and Crown Moulding Installation by R2 Build and Design
Granite from Stone Mart
Granite Installation by Planet Stone
Hardwood Floors by Best Deal Hardwood Floors and Moulding