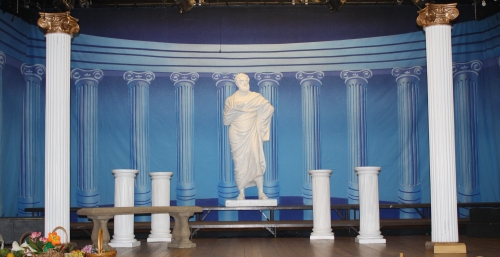 Last week, I helped out a local school, Pre-K through 8th, with the decor for a Kids' Greek Festival. The festival was a culmination for a 6th grade Ancient History course where the students learned about Mesopotamia, Egypt, Greece, and so much more.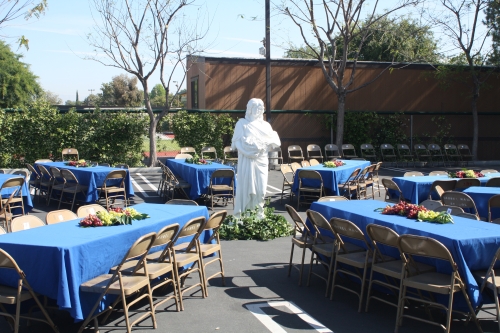 The history teacher, Mrs. Simon, is a total rock star with the capacity, ability, and open-mindedness to know that this type of saturated gestalt "edutainment" that starts in the classroom and then comes to life with an all-inclusive event is waaayyyy better than a multiple choice test at the end of the chapter. Can you even think of a better way to learn and then celebrate your newfound knowledge in such a practical way as a party? (Right up my alley!) I should also mention that the English teacher, Mrs. Evans, is also amazing having put together a living Ancient Greece Wax Museum a few months before that brought to life Greek mortals, gods, and goddesses in the coolest way!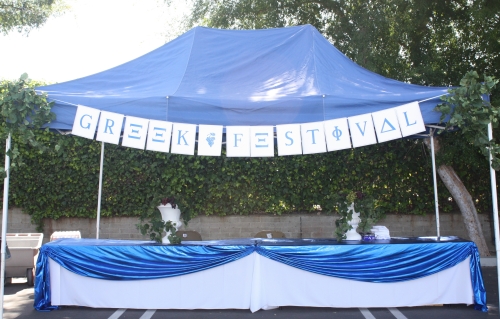 The bonus prize to the Greek Festival was the enthusiastic parent participation. There was such an incredible, dare I say, gladiator-like spirit from the parents as well as the students. Spontaneous volunteerism erupted like vinegar on baking soda when it came time to clean-up (and you parents who volunteer all the time know how challenging a call-to-participate can be). In a word, it was awesome.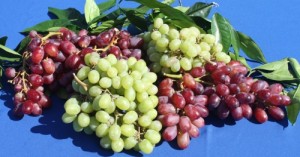 NOW: A huge shout-out to those who helped with donations to the event. I don't think they have any idea about how very special their participation was in crystalizing this experience for the kids and basically, creatively cementing what they have learned in such a visual and fun manner. Please visit their websites and let them know that they have made a difference in the lives of children by their generosity.
SO MANY BIG AND HEARTFELT THANKS TO:
GROSH BACKDROPS – For the gorgeous colonnade backdrop pictured above on the stage.
GREEN SET, INC. – For the majestic Greek statuary from Socrates to the seasonal lady below to the columns and ivy.
MELISSA'S PRODUCE – For the many fresh, delicious grapes that decorated the tables and provided healthy snacks for the kids.
SET STUFF – For the tables and the Grecian blue canopies.
CMC PARTY RENTALS – For the pristine tablecloths.
PAPA CRISTOS – For the incredible food.