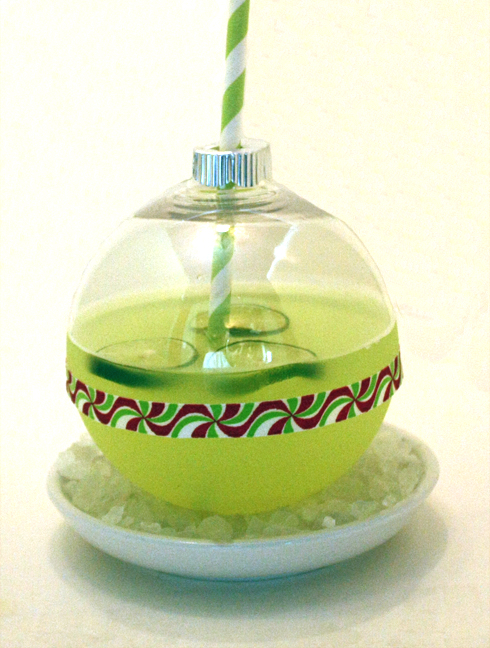 As seen on the Christmas Eve Today Show 2014 (video here), Kathie Lee and Hoda had wine in these holiday balls during the host chat, but this version contains Key Lime Margaritas! Shop for these plastic ornaments at your local craft store and do not use glass.
Sliced key lime rounds
Juice of 1 key lime
2 oz. Tequila
1/2 oz. triple sec
6 oz. sweet and sour mix
Plastic clear Christmas balls, inside washed thoroughly
Add key limes into cleaned plastic Christmas Ball. (Make sure the ball doesn't leak!) Combine ingredients over ice in a cocktail shaker. Using a funnel, pour Margarita into ball and serve on a bed of rock salt to keep upright.