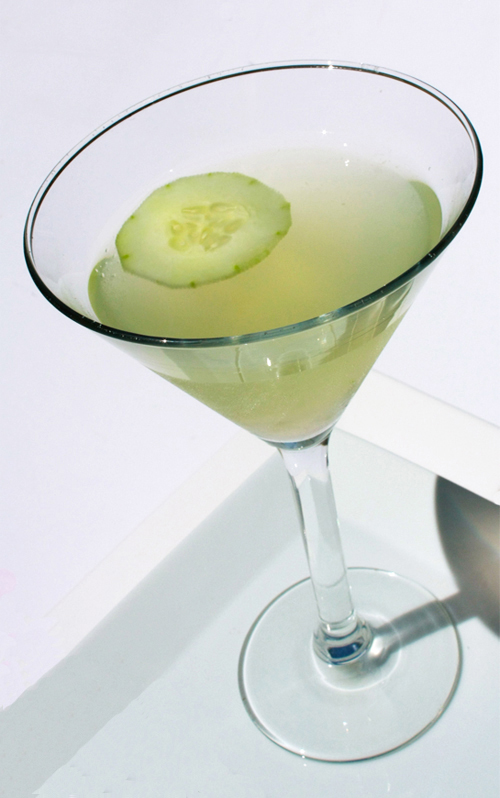 A light libation, perfect for a hot day or as the signature cocktail for a menu of Italian fare or an evening featuring Asian cuisine.
3oz. Crop Organic Cucumber Vodka
1 tablespoon homemade ginger simple syrup (recipe below)
3 sliced cucumber rounds plus thin sliced round for garnish
3 basil leaves
Juice of 1 lime
Muddle 1 tablespoon ginger simple syrup, 3 sliced cucumber rounds, 3 basil leaves, juice of 1 lime in a small bowl. Pour into a cocktail shaker over ice and add vodka. Shake and strain into a Martini glass. Garnish with a cucumber round. (Add more or less syrup / lime to taste.)
Ginger Simple Syrup
1/4 cup peeled, fresh ginger, coarsely chopped
1 cup granulated sugar
1 cup water
Add ingredients into a small saucepan and cook over medium-high heat until mixture boils and sugar dissolves; about 5-8 minutes. Cool completely and transfer to a bowl or small cruet. Cover and refrigerate until ready to use.