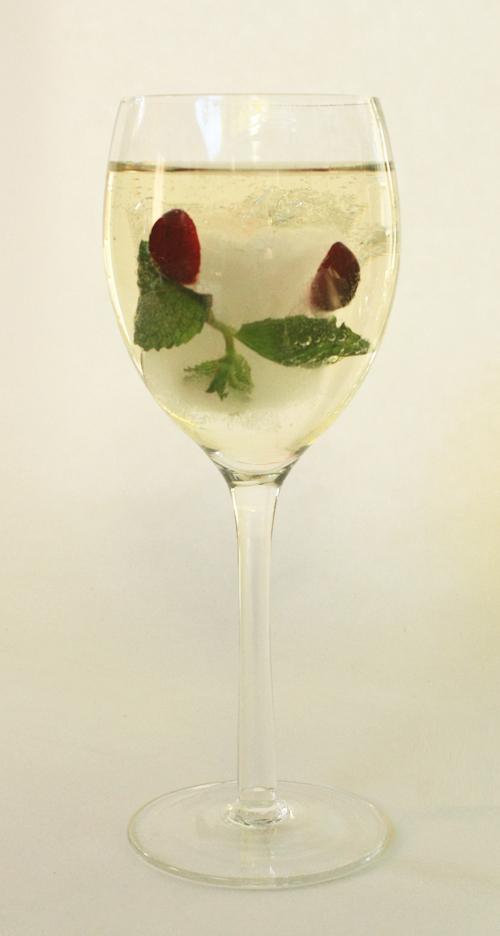 I love it when guests just drop by my home during the holidays, and I always keep a few specialty food and drink items on hand to make things a bit more merry! These Frozen Cranberry-Mint Ice Wreaths are ideal in a wine cocktail, such as this one, which is like a holiday white wine sangria. Make a bunch of the ice wreaths and stock up so you'll always have something refreshing and festive for guests.
Silicone shot glass mold
Fresh cranberries
Fresh mint
Water
3 oz. Pinot Grigio or light-bodied white wine
3 oz. Sprite or lemon-lime soda
Add cranberries into the bottom of shot glass mold cups. Cut tips off cranberries if necessary to fit into the mold. Add fresh mint leaves into the mold, pushing them down so they keep the cranberries in place when water is added. Pour water into the mold cups and place on a flat surface in the freezer until solid. When ready to serve, unmold frozen shot glasses and place them each into a white wine glass. Add Pinot Grigio and soda into each glass and serve.
(A version of this cocktail appeared on Celebrations.com )