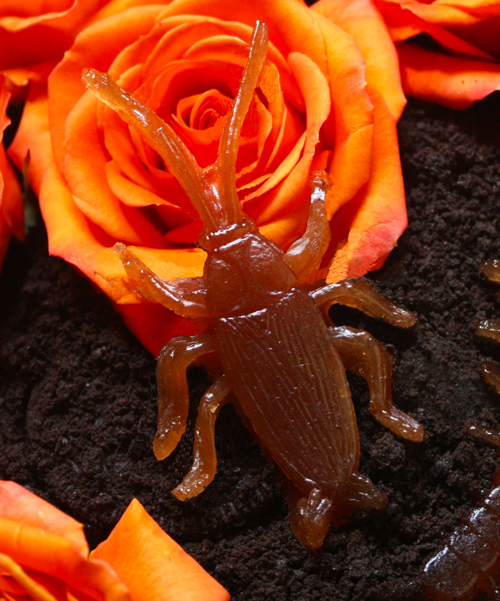 3:2:1. That's all you need to know about how to make gummy candy whether you want to create gummy worms, gummy bugs, or a big gummy bear! The ratio 3:2:1 is by the tablespoon sugar:water:gelatin plus a pinch of flavoring. That's pretty much it for the recipe, but to create the shapes, creatures, or everyday objects into gummies, check out my step by step photo tutorial How to Make a Mold for Food, which features one of my favorite websites Make Your Own Molds. You won't believe how quick and easy it is to make amazing food molds. It's my latest greatest passion!
Ingredients:
3 tablespoons granulated sugar
2 tablespoons cold water
1 tablespoon Knox unflavored gelatin (equivalent to 1/4 oz. envelope)
1/4 teaspoon unsweetened cocoa powder for gummy bugs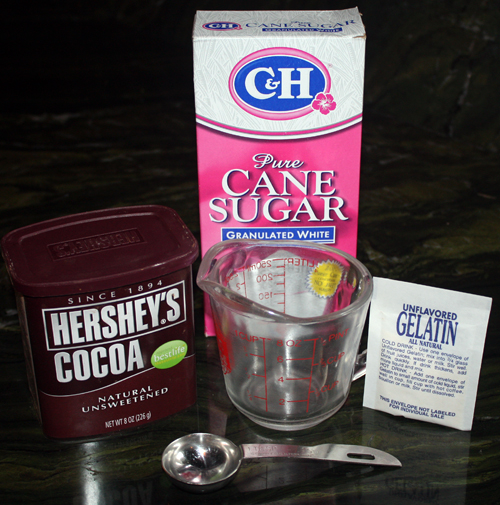 Step 1: Combine ingredients in a heat-proof measuring cup and slowly stir until smooth.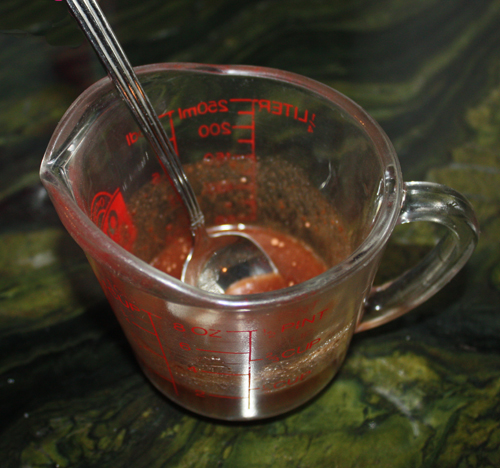 Step 2: Cover measuring cup with plastic wrap and let stand for 10 minutes.
Step 3: Remove plastic covering and place measuring cup in a small saucepan filled halfway with water. Heat mixture in measuring cup over medium, slowly stirring occasionally, until water boils and mixture is thoroughly melted with a translucent appearance; about 10 minutes. A spoon dipped into and lifted out of the mixture should have a sticky thread. (This does not necessarily mean that it is at "thread stage" according to candy temperatures.) The mixture will be hot but not boiling. Carefully remove measuring cup from water and let stand for about a minute.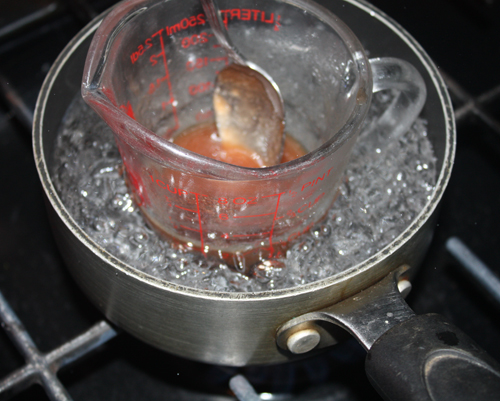 Step 4: Slowly pour or spoon mixture in mold. If necessary, use a wooden pick to spread mixture into all areas of mold, such as bug legs or antennae.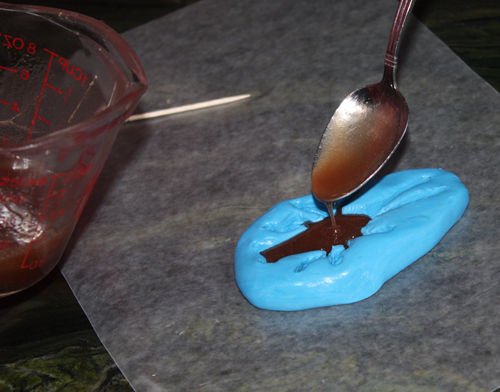 Step 5: Cool to room temperature or until gummy it set; about 2 hours depending on the climate. (I usually put the mold in the refrigerator to speed it up!)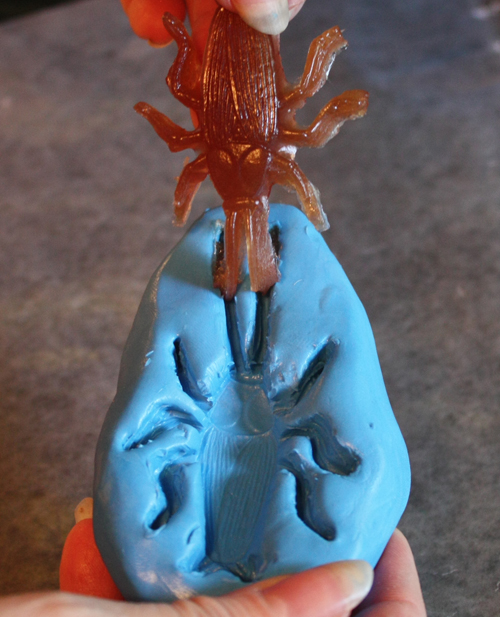 Step 6: Pull gummy candy out of mold. Some like to lightly dust their gummy candy with cornstarch or sugar to keep the gummies from sticking together. I usually keep them in the refrigerator or at room temperature in a plastic container until I'm ready to eat them!
Makes about 1/4 cup gummy mixture