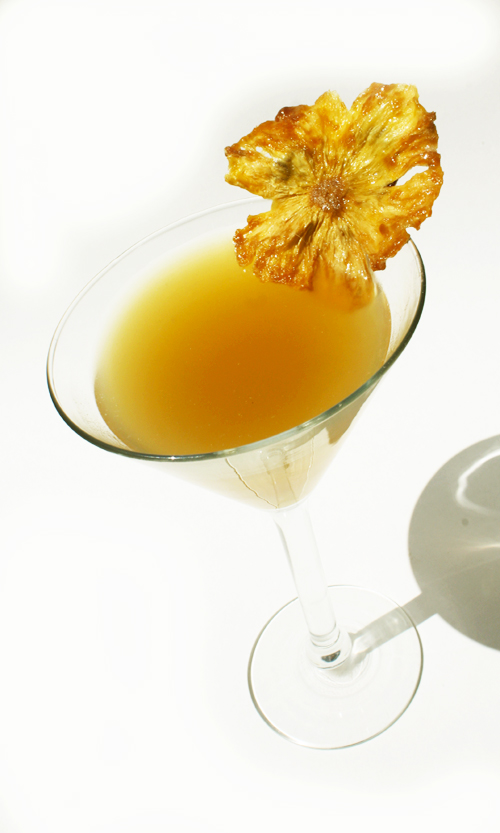 I'm a big fan of the TV Show Psych, often staying up all night to watch back to back episodes. So, when I found out the my good friend Steve Valentine was a guest star in their Psych 100th Episode Celebration, which has a "Clue" theme and viewers vote for the ending during the show – I had to concoct an honorary cocktail for the occasion!
In each episode of Psych, there is a pineapple, so that was the theme of the drink and a nod to James Roday, quirky on the outside, sweet on the inside. Plus, I made some dried pineapple flowers a week ago and thought they would be the perfect garnish glazed with a brown sugar caramel, which is an homage to the luscious Dule Hill! I'll be watching the show tonight with Mr. Steve Valentine (one of the murder suspects viewers can vote on #PyschHOSTDDit) on the USA Network website, along with a chat that follows #Psych100. Cheers and congrats to Psych!
To make a Psychotini:
1 oz. dark rum
3 oz. pineapple juice
1 teaspoon honey
Splash of lemon
Add ingredients into a Martini shaker with and strain into a Martini glass garnished with a dehydrated pineapple ring that has been glazed with a brown sugar caramel.