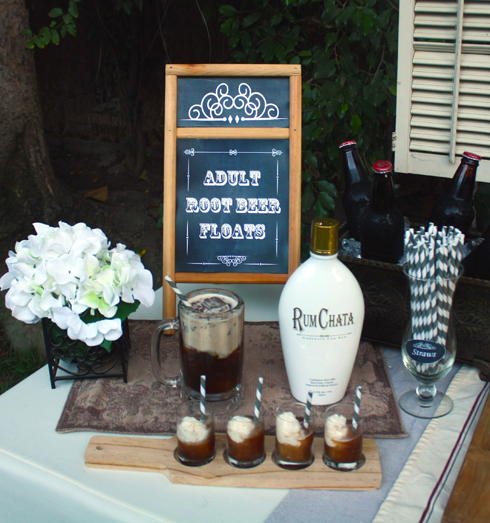 Ah RumChata liqueur…an exquisite blend of fresh real dairy cream, cinnamon, sugar and vanilla perfectly balanced with five times distilled Caribbean rum! What better way to celebrate National Root Beer Float Day, August 6, than with a RumChata Root Beer Float and some sweet-themed ideas. I've enjoyed a delicious partnership with RumChata ever since I appeared on Access Hollywood Live (video) presenting this Mad for Plaid Holiday Party. Here are some frosty ways to cool off with my favorite liqueur in the middle of summer. First up – the best Adult Root Beer Float recipe ever:
RumChata Root Beer Float
1 part RumChata
3 parts A&W® or Dad's® Root Beer
Combine over ice in a tall glass. Careful: to avoid separation please pour root beer over ice first, then add RumChata to cooled root beer.  A&W® or Dad's® root beer are recommended as they seem to separate less than other brands. (Of course you could add a scoop of vanilla ice cream too!)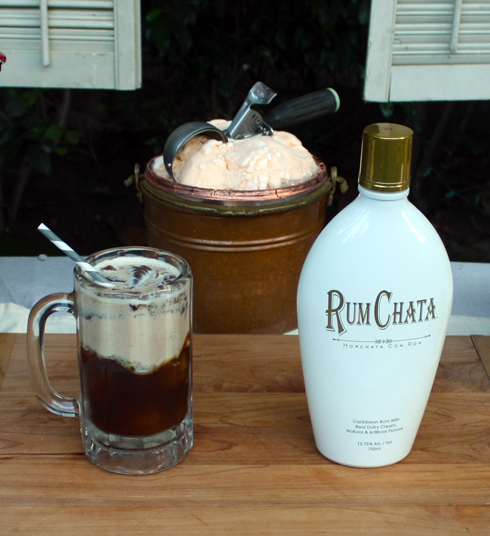 I was inspired by RumChata's handcrafted blend to create a Vintage Dairy styled tabletop. I created a chalkboard sign "Adult Root Beer Floats" in Photoshop with a chalkboard photo background and Rosewood font; the jar labels were made like this too. I color printed the sign on my home computer and adhered it to a mini wooden washboard. Layers of linen give this party table tons of character along with wood and metal accents. The shutters are propped up on a couple of wood poles as a cool "shabby chic" outdoor backdrop.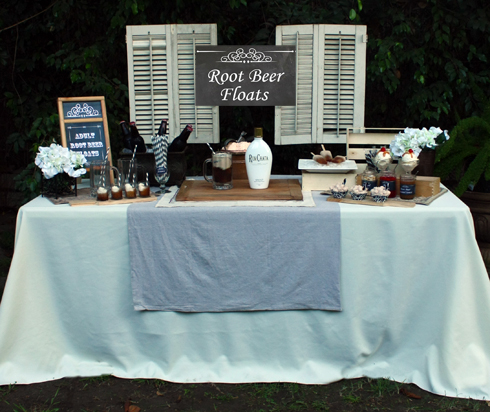 To set up your Root Beer Float Station, you'll need bottled root beer on ice and the classic mugs, which I found at the 99 cent store! Also, black and white striped party straws, available at many party or craft stores, in the mugs are a great touch!  Put your bottle of Rumchata front and center, as I did on a wooden cutting board, for guests to help themselves to an Adult RB Float. A full ice bucket and tub of vanilla ice cream completes the experience! Expanding on the theme: Root Beer Float Slushie Shooters. These were ridiculously simple to make: crushed ice, root beer, ice cream.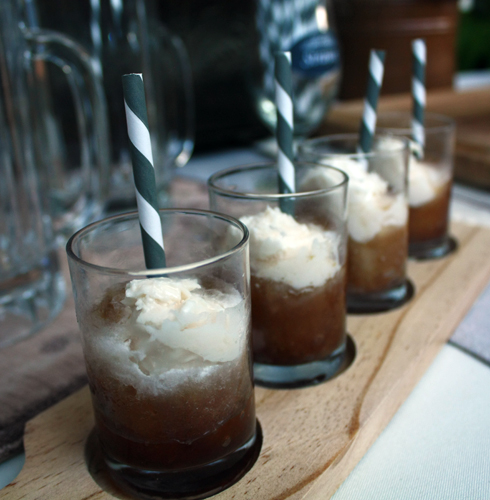 Of course, I had to include some Root Beer Float Cocktail Pops (since I wrote the book), and some other goodies: Root Beer Float Cupcakes and Root Beer Caramel Sauce for Ice Cream Sundaes.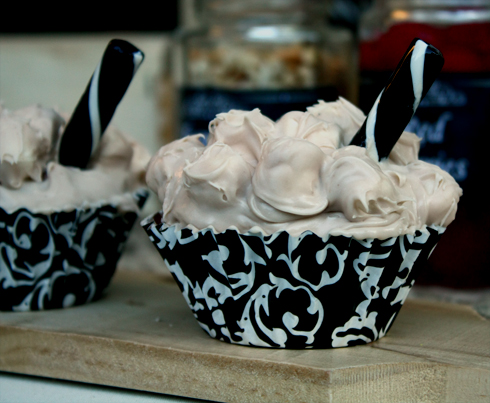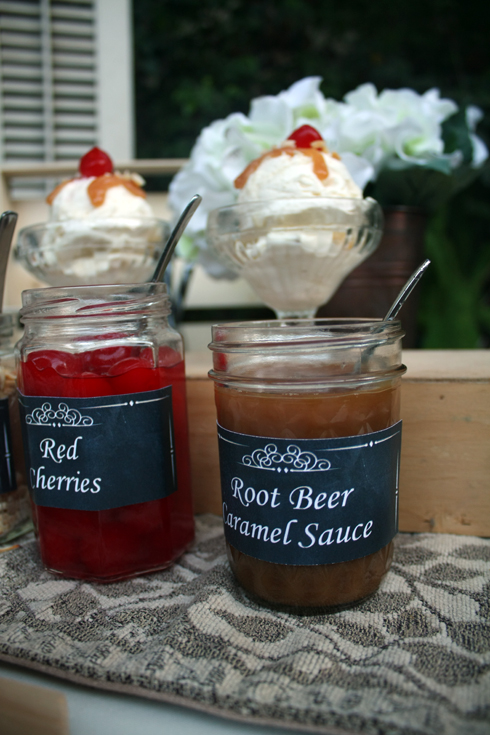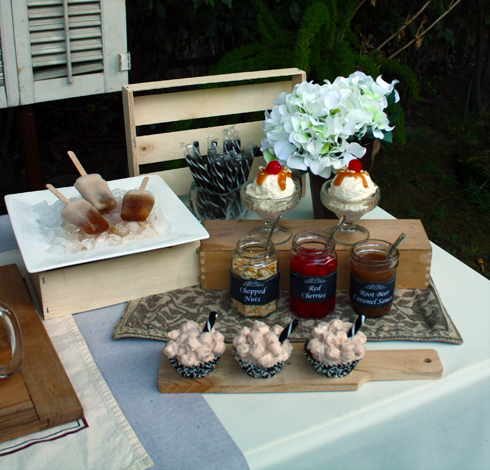 August is the only month that does not have a U.S. holiday, so National Root Beer Day is a fine excuse to get together with friends. And, the creamy flavors of RumChata in root beer or iced coffee are the ultimate summer cooler.  More recipes here: www.RumChata.com!