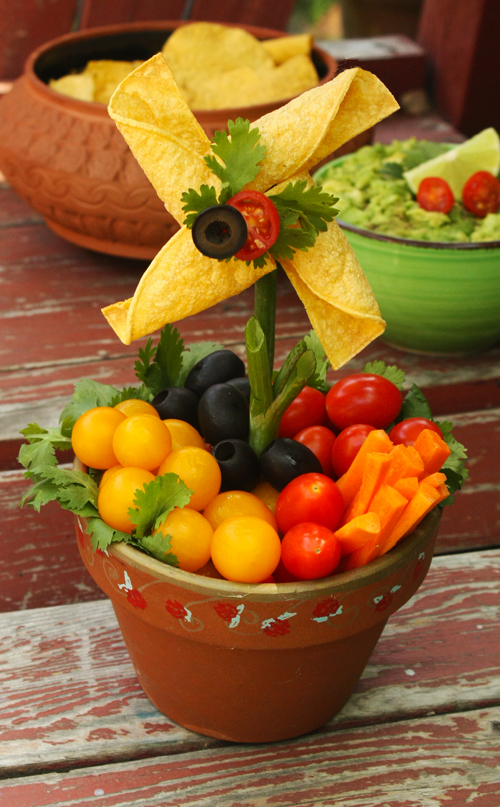 These tortilla pinwheels that I showed how to make during my Access Hollywood Live segment for Memorial Day are a great topper for a salad or as the star of a crudite centerpiece.
Corn tortillas
Large, black pitted olives
Toothpicks
1. Place a stack of 10 yellow corn tortilla on a paper plate and cover with a damp paper towel. Microwave for 20-30 seconds until tortillas are softened and pliable.
2. To make a cutting guide, think of the paper plate as a clock and make a mark on the plate rim at the numbers 12, 3, 6, 9. Cut into the tortilla stack at these "number locations," about 1 ½ inches in from the edge.
3. To form the pinwheel, place a large pitted black olive in the center of the tortilla. Fold the same corner on each tortilla section into the center on top of the olive. Secure the corners into the olive using 1 or 2 toothpicks.
4. Place tortilla pinwheels on a baking sheet lightly coated with non-stick cooking spray. Bake at 350 degrees for 10 minutes until tortillas are crisp. Cool completely.
5. Remove the toothpick and place a Tortilla Pinwheel on top of individual salads with a sliced olive, tomato, and cilantro leaf in the center of the pinwheel as a garnish.