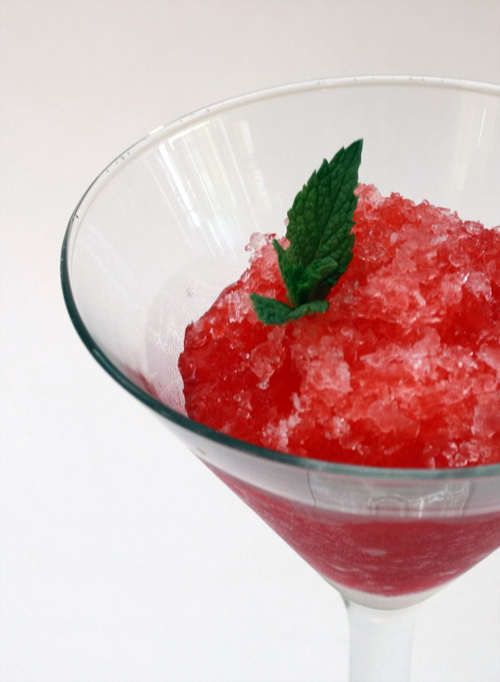 This adult version of a carnival favorite is super easy to make and very affordable as Hawaiian Shaved Ice has great prices on the snow cone machines and thye have a delicious variety of syrups such as the watermelon syrup used in this recipe.
1/4 cup vodka
1 cup Hawaiian Shaved Ice Watermelon Syrup
Fresh mint sprigs
Ice Cubes
Hawaiian Shaved Ice Snow Cone Machine
Using a funnel, add vodka and watermelon syrup into a small glass bottle the can be fit with a bartender's pour spout.
Read the Hawaiian Shaved Ice Snow Cone Machine manufacturer's instructions completely to learn how to assemble and operate the machine.
Fill machine with ice, turn machine on, and dispense snow cone ice into a small bowl. Transfer into a Martini glass, pour vodka watermelon syrup over the top and garnish with a mint sprig.
I've found that about 2 tablespoons of vodka watermelon syrup is a good amount, so the recipe above can flavor about 12 snow cones.