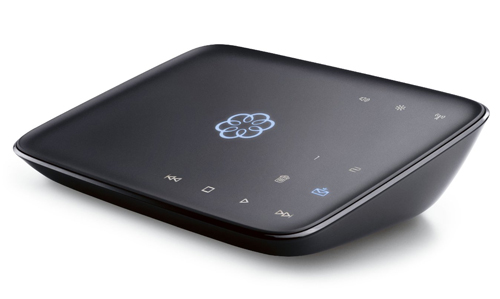 Here's the Dad's Day gift round-up with product links and info that I showed on CBS KCAL9 News. From the Super-Tech dad who is money smart to the BBQ King of the castle to the DIY Guy, these top Father's Day gift ideas are sure to fit any dad's style.
Ooma Telo Free Home Phone Service for the "Money-Smart Tech Dad"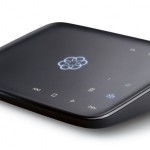 The Ooma Telo replaces your traditional phone system, or rather your phone company and its high monthly costs! Ooma's sleek device hooks up to your high-speed Internet and existing phone hand set, so you can make calls for free in the U.S. (plus applicable taxes and fees which is about $3.50 a month in most areas) and international calls for next to nothing.
But the best part about the Ooma Telo is that it has HD quality voice clarity, and Consumer Reports ranked it as the top phone service provider in its May 2011 issue. It's super easy to set up and even easier to use, in fact you don't even need a computer or a headset. Ooma Telo is available for $199.99 on Amazon and you'll find more info at Ooma. 
Hybrid Gas/Charcoal Grill for the "BBQ King Dad"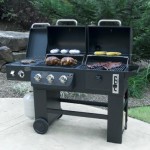 This huge hybrid grill has a double grill-top and chamber set up, one for gas and the other for charcoal, that holds up to 45 half-pound burgers at once! This BBQ also has an infrared burner, warming racks, side storage shelves, temperature gauges – even a bottle opener attached to the front (did someone say tailgate?).
Best of all it is an incredible deal – in fact the most awesome deal I have ever seen for a grill – for $259.88 exclusively at Sam's Club. 
Extreme Digital Camera for the "Adventurer Dad"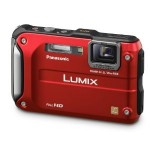 The Panasonic LUMIX DMC-TS3 is shockproof, freezeproof, dustproof, and waterproof making it the ideal camera for dads on the go. Plus, this extreme camera is built tough with an altimeter, compass, GPS and 3D mode. This "take anywhere" camera features a 28mm wide-angle lens with a 12.1-megapixel sensor for capturing high-quality photos and full-HD video recording – can't beat the HD! The TS3 has an SRP of $399.99 and here it is on Amazon.
Red Toolbox Kits for the "DIY Dad & Kids"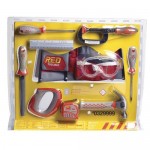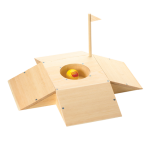 My 7-year-old daughter has not stopped playing with these tools and carpentry kits. The Red Toolbox line features a variety of tools ergonomically designed to fit a child's grip. Plus, they have cool carpentry kits – like making a mini golf hole and club or air hockey table – that Dads and kids can create together, allowing them to spend valuable time with each other while learning new skills.
Red Toolbox products are currently available at Lowe's stores nationwide and here they are online at Lowes. Check out their cool site at Red-Toolbox.com for more info.
Neato Robotic Vacuum Cleaner for the "Gadget Guru Dad's" Tool Shed/Garage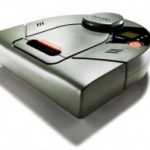 This mighty machine is the little vacuum cleaner that could! Neato XV-11, the world's first laser-mapping robotic vacuum cleaner works on all types of floors. Its laser-based smarts can actually see its surroundings to avoid scuffing furniture/walls.
This is the part I find "neato," because of its smart mapping technology, the machine doesn't waste its energy randomly bouncing around the room. The laser scopes out the room and knows where to go so all it's energy goes into the "vacuum" making it way more powerful than other robotic models on the market. Turn it on and it looks like a space-ship about to take off! Plus, the machine re-docks itself on its base to recharge and covers maximum floor area so it can clean larger homes. It retails for $399 at Best Buy, Sears, Amazon and many other places with more info at Neato Robotics online.