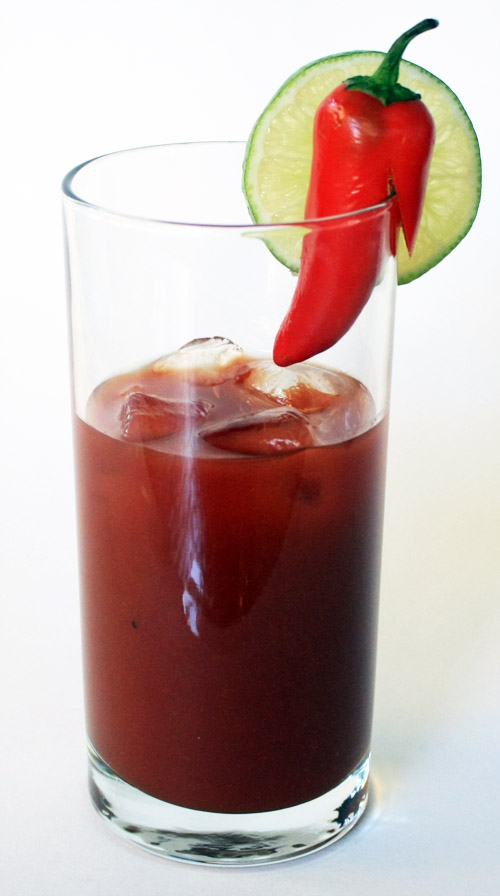 Perfect for a Christmas breakfast buffet or holiday brunch, this Bloody Maria Cocktail with a red pepper and green lime garnish is a great way to spice up any occasion.  This is one of the festive drinks I made on the TODAY Show with Kathie Lee and Hoda!
6 oz. tomato juice
1 oz. Sauza® Tequila Silver
2 teaspoons Worcestershire sauce
1/8 teaspoon fresh horseradish sauce
Juice of  1/2 lime (2 teaspoons)
Optional: splash of Tabasco pepper sauce
Lime wheel
Whole red chile pepper
Add tomato juice, Tequila, Worcestershire sauce, horseradish, lime juice, and Tabasco sauce over ice in a tall glass.
Cut a slit into the side of the chile pepper and halfway into the lime wheel. Slide the chile pepper and lime wheel on to the rim of the glass as a garnish and serve. 
(A version of this cocktail appeared on Celebrations.com )