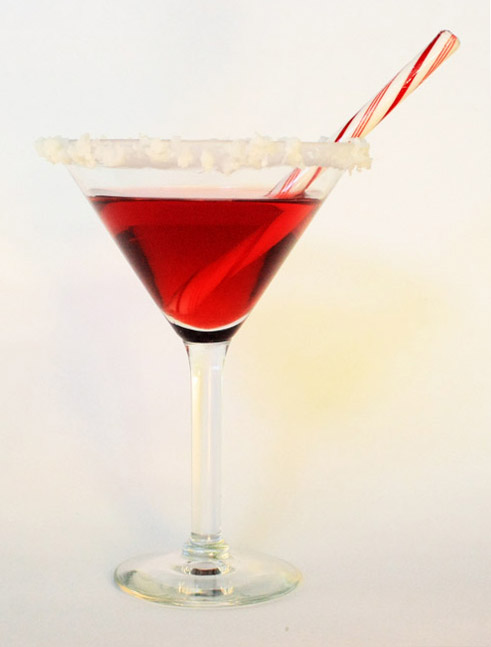 This cocktail recipe would be ideal as the signature drink for a Christmas in July Party or any holiday affair. Part of the cocktail collection I whipped up on the TODAY Show, it was a big favorite of Kathie Lee and Hoda.
2 tablespoons powdered sugar
1 teaspoon water
3 tablespoons coconut flakes
3 oz. cranberry juice
1 oz. Cruzan® Coconut Rum
1/2 oz. grenadine (1 tablespoon)
Candy cane
Mix powdered sugar and water together on a small saucer or plate until smooth. Spread the coconut on another saucer. Dip the rim of a Martini glass in the sugar until the rim is coated. Then, dip the sugared rim into the coconut. Use a spoon to pack the coconut on to the sugar coating so it stays on the rim.
Add the cranberry juice, coconut rum, and grenadine into a cocktail shaker with ice. Shake and strain into the coconut rimmed Martini glass and serve. Garnish with a candy cane. Break off the top hook of the candy cane if desired.
( A version of this cocktail appeared on Celebrations.com )