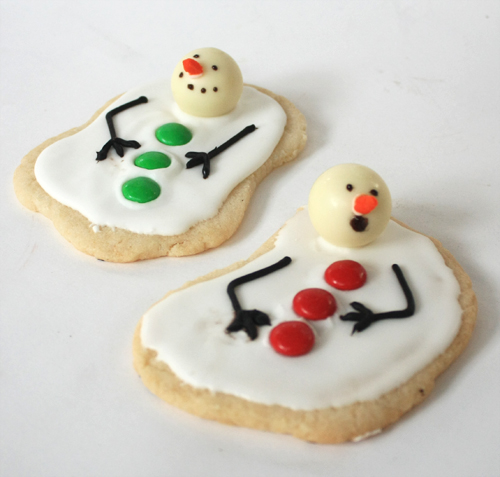 How cute are these cookies! I wish I could take credit for them but once again, these were from a Christmas party at my children's school. The lady who made them is a gorgeous stand-up comic named Rachel Bradley whose boyfriend is the incredibly talented comedian Christopher Titus. When I saw these Melting Snowman Christmas cookies appear on the dessert table, an inquisition ensued as to how to make them and to the best of my memory, the instructions are below!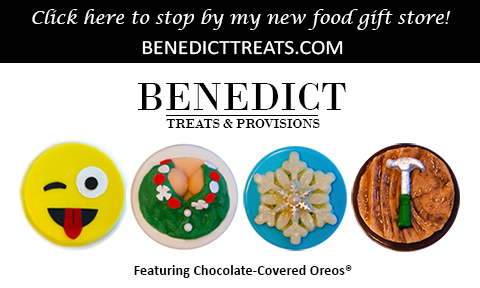 To make this Melting Snowman Christmas Cookie:
1. Here's a cookie and white icing recipe that you can use for these Melting Snowman cookies.
2. Ice the cookie white and use a yogurt covered malted milk ball for his head. I think Rachel used a white chocolate truffle!
3. Tint some of the icing black using a gel food color and pipe on the snowman's facial features and arms. (Use a writing tip on the piping bag.)
4. Use M&Ms for his buttons and a carrot for his nose applied with a dab of white icing.
Thanks Rachel!
DECEMBER 19, 2012 UPDATE!
I recently made these cookies for an Access Hollywood Live TV segment. I used Orange Slice gummy candy for the nose, as the carrots shriveled rather quickly. I also used a Lindor white chocolate truffle for the head and dark chocolate piped with a no. 4 tip for the facial features and arms.
Happy Holidays!