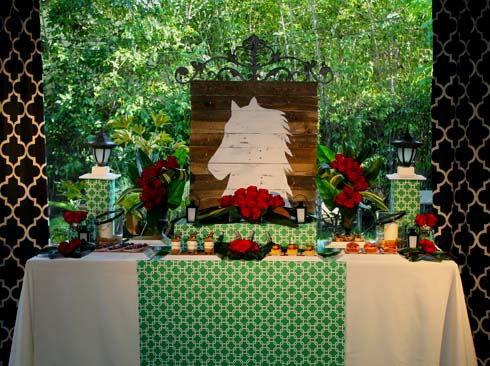 Derby Day holds a special place in my heart, in that I was married on Kentucky Derby Saturday! And, just as I enjoyed fine wine at my wedding, I'm planning on enjoying an exceptional wine for my Derby home viewing party ~ 14 Hands Limited Release 2012 Kentucky Derby® Red Blend. It's tasty, ya'll, with a luscious blend of Merlot, Cabernet Sauvignon, and Syrah in each juicy sip! 14 Hands Cabernet Sauvignon is a "wine-by-the-glass" that I'm happily familiar with from one of my local gastropubs, so when the brand tapped my shoulder to partner with them for the Derby, I was all in!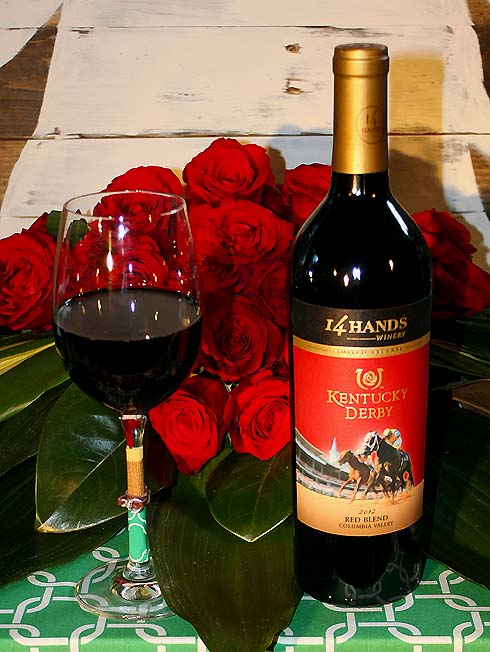 The Kentucky Derby is also a world class food and wine affair, and 14 Hands Wine has been a featured sponsor at the Derby for the past 3 years ~ a perfect match! From the elegance of the equines to the epicurean splendor, few sporting events can compare to the down-home fun that a weekend celebrating the "Run for the Roses" offers. So, here are some entertaining tips, delicious recipes, and unique decorations to help you put together a winning party.
1. Pick a Theme and Run with It!
Choose your favorite element of the Derby – red roses, horse-inspired details, or jockey silks – for your theme. In keeping with the spirit of 14 Hands Wine, a "Sophisticated Stable" motif with rustic-chic, hand-crafted accents, graced by horse silhouettes and an abundance of roses, provides the perfect milieu for the occasion.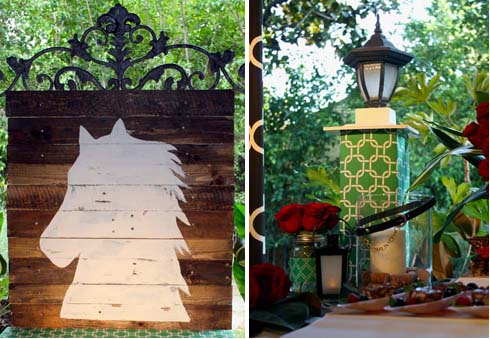 2. "Low & Steady Wins the Race" for Party Décor Shopping
Start with low-cost or free (yay!!!) items for creative DIY party décor. Here's where I saved and spent on this fete:
$ Horse Wood Pallet Art ~ I picked up a wood pallet off the street and reconfigured the slats. Then, with a 69-cent bottle of paint and free-hand horse design, I created the table's centerpiece. I had the iron scroll header on hand, but a garland of leaves on top would be beautiful as well.   

$ Lantern Towers ~ Inspired by the Twin Spires at Churchill Downs, I made Lantern Posts that flanked the table. These posts were made from boxes covered with fabric, a stack of square plastic plates and block of floral foam painted white, and some garden lanterns that were in my garage. Bonus ~ 99-cent store lanterns!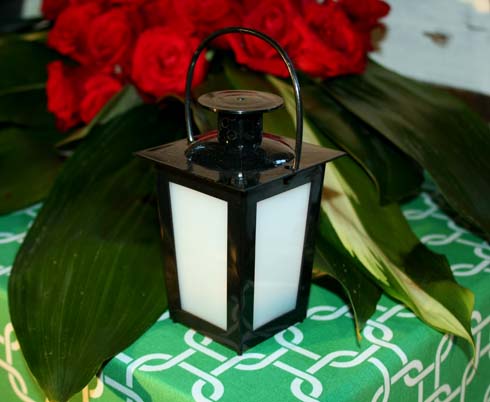 $$ Tabletop Fabric ~ I bought this green and white "chain-linked" fabric for $6.99 a yard at Joanns and used it throughout the tabletop design.

$$ Rein Candle Holders ~ Thrift store shopping is the best! I picked up a leather purse and re-imagined the straps, along with some decorative gold chain, into horse rein candle holders. I purchased 2 identical glass vases, corks, and candles from Target.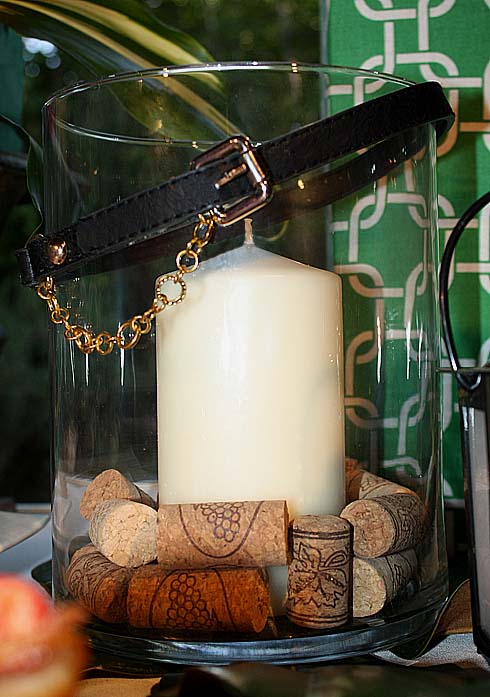 $$$ Red Roses ~ A splurge on red roses for a luxe finish made me very happy! Of note: Extensive use of leaves as low-cost, sculptural flower filler; "found" horseshoes; and green-patterned Duck Tape on sale for under $3.00 a roll decorating individual flower Mason Jars.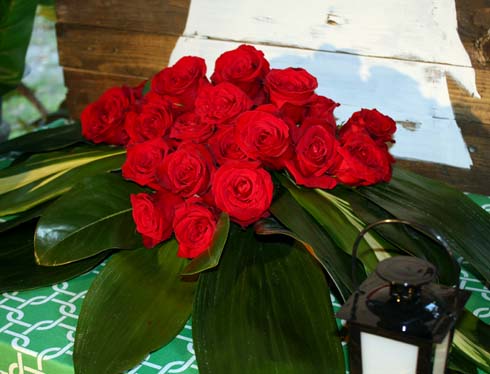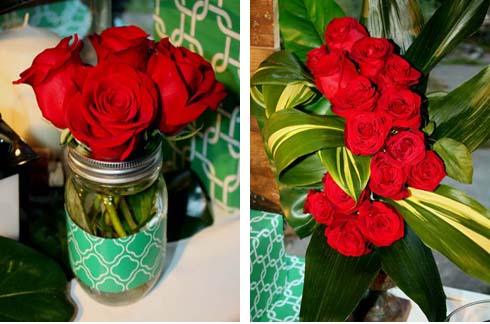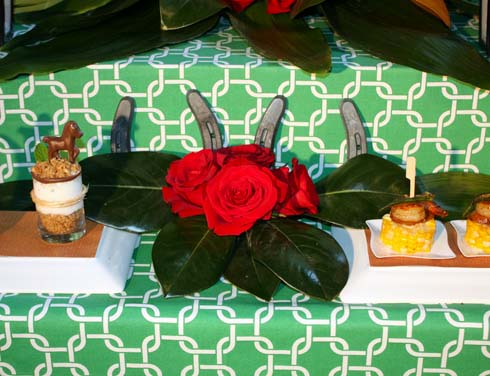 3. Tasty, Trendy, Traditional ~ A Triple Crown Kentucky Derby Menu
Celebrate the time-honored tastes of the Derby with a menu that offers trendy twists on traditional fare like my Hot Brown Biscuit Cups, Mint Julep Cheesecake Shots, Petite Derby Pie topped with Red Sugar Roses and Chocolate Horses, and Bourbon Pecan Fudge Berry Boats. Plus, recipes for Jumbalaya Cobs and Filet Mignon Skewers on Spicy Grits round out the menu.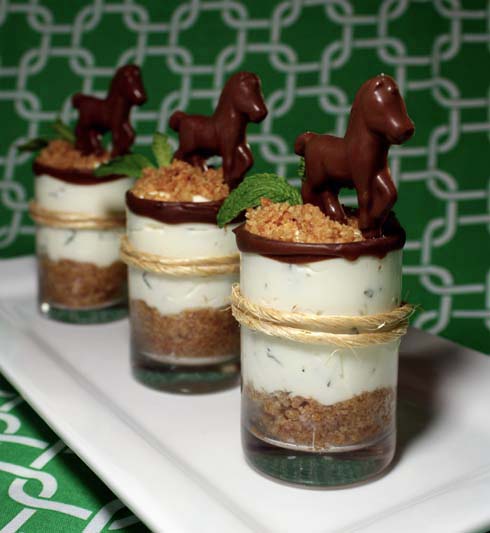 4. Host a Winning Wine-Tasting Station
Create a display of 14 Hands Wine including tabletop frames showcasing the winemaker's notes about the nuances of each varietal alongside decorative wine glasses.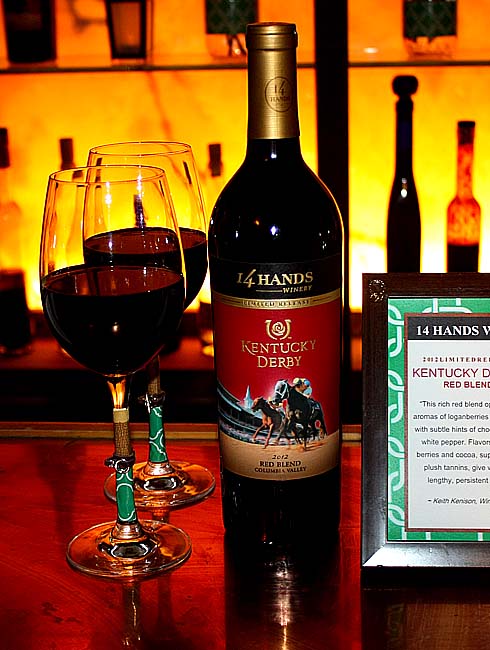 A wine-tasting party is a favorite among my friends ~ many chefs & oenophiles. Stems of glasses are adorned with subtle thematic accents – rustic paper wrap, silver toggles & suede string, decorative green Duck tape – so the decorations don't inhibit the tasting.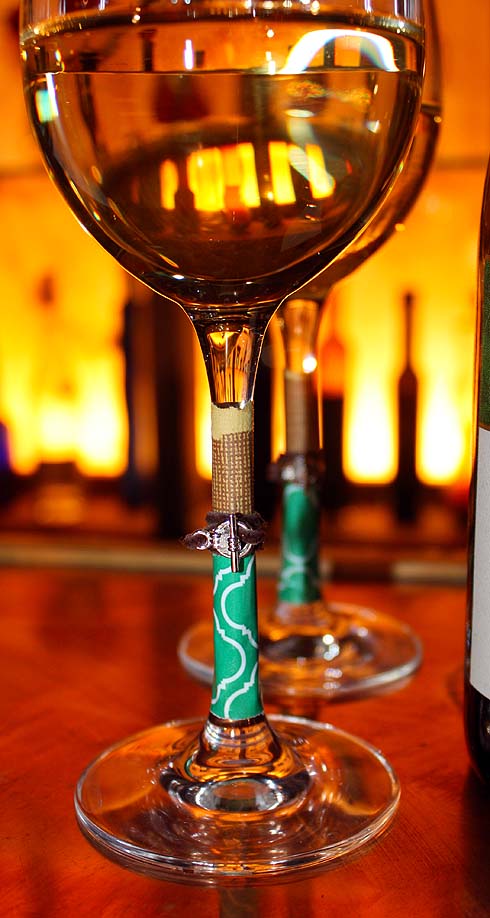 Continuing the decor on the wine-tasting bar ~ red roses, horse-themed items, and wine accoutrement finished off the station in style.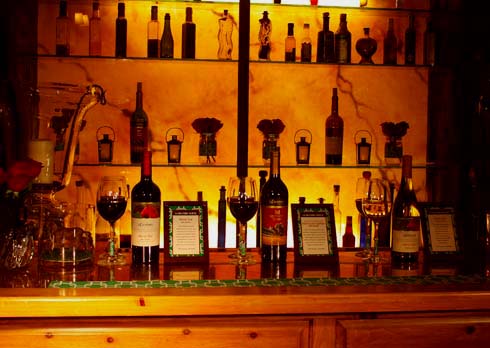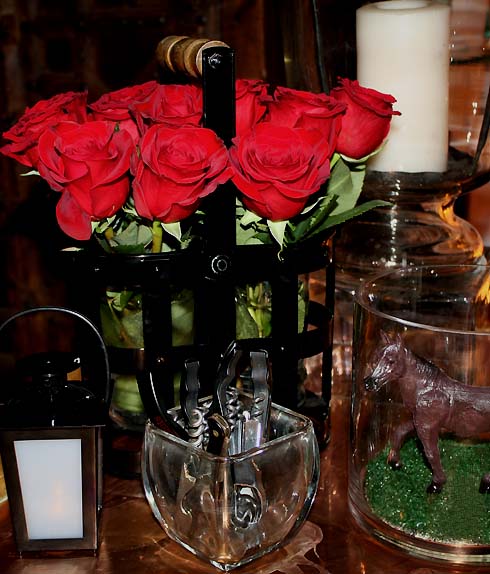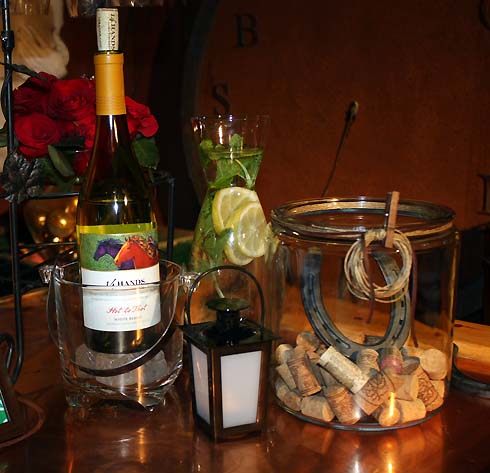 Additional wine featured on the bar are 14 Hands "Hot to Trot" Red Blend and White Blend. Typically, I'm a Chardonnay gal, but Keith Kenison, 14 Hands winemaker, is somewhat of a magician with the red blends. And, at an average cost of $12 a bottle, this wine is a superior choice for the Derby, summer parties, the holidays, dinner…I'm definitely a fan 🙂 You can find it in your local grocery store by searching here.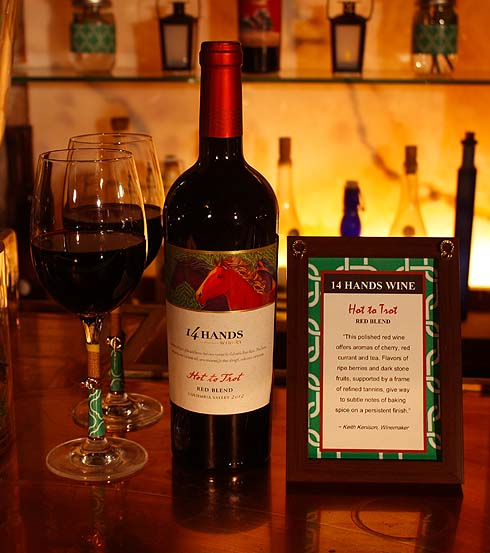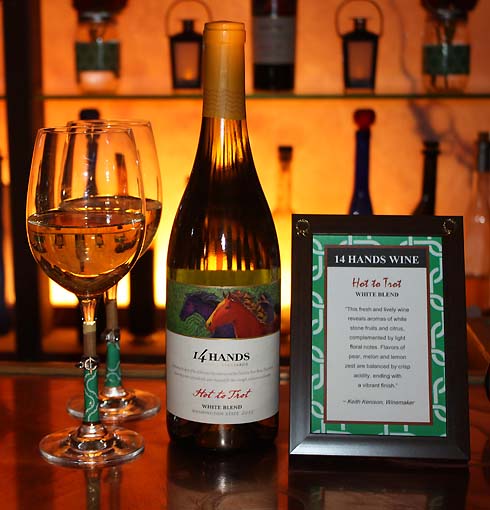 Get Social with 14 Hands Winery for the Kentucky Derby:
Hashtag: #14HandsDerby
Twitter: @14handswine
Facebook: https://www.facebook.com/14handswine