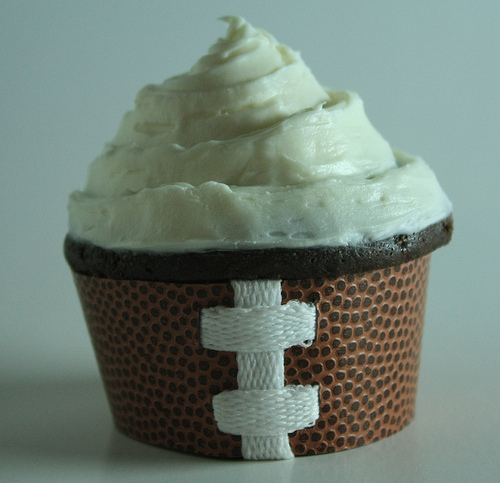 Bring on the sporty sweets to compete with the spicy fare on most Super Bowl party tables by trying these cupcake ideas for your Big Game Day!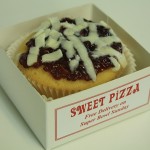 These cupcakes are some of my favorites!
For the Beer Cupcake, I printed a photo of beer on to photo paper and wrapped it around a cupcake topped with mini marshmallows and frosting.
For the Ref Cupcake, I wrapped black and white striped paper around a cupcake and plopped a whistle on top of a dollop of frosting!
Here are some links to make more detailed sporty-style cupcakes for your Super Bowl party.
Football Cocoa Crispy Rice Treat
Chili Recipe in Football Bread
(I originally designed these cupcakes as a Contributing Editor and Lifestyle Party Expert for Celebrations.com.)